Connecticut National Guard Foundation Scholarships
The purpose of the SGT Felix M. Del Greco, Jr. Scholarship is to honor his memory by awarding annual scholarship(s) to children of Connecticut Army National Guard members who are attending an accredited undergraduate degree program.
For the 2023 - 2024 academic year we are pleased to announce that three $4,000.00 scholarships will be awarded.
Applications for this scholarship must be obtained from the Connecticut Community Foundation (CCF), at their website: http://www.conncf.org. This is the only application accepted for this scholarship. All completed applications must be returned to CCF by the date specified on their application.
For students who are a son or daughter of a current member of the CT Army National Guard:
Applicant does not need to reside in the Foundation's 21-town service area.
Applicant must be attending an accredited college degree or technical program
Additional reference letter required, which must specifically address character traits
Merit-based: Financial information not required for this fund
The SGT Felix M. Del Greco, Jr. Memorial Scholarship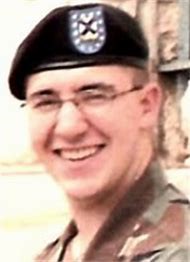 The SGT Felix M. Del Greco, Jr Memorial Scholarship was established on April 16, 2004. The purpose is to provide an annual scholarship(s) to dependent children of Connecticut Army National Guard members, to honor the memory of SGT Felix M. Del Greco, Jr., who was killed in action in Iraq on April 9, 2004. He was the first member of the Connecticut National Guard to die in Iraq.
Felix was born on July 18, 1981 to Felix M. Del Greco, Sr., and Claire Del Greco. A lifelong resident of Simsbury, he graduated from Simsbury High School in 1999. Felix was active in many school activities to include playing trumpet in the jazz band and working as part of the backstage technical crew on school plays and performances. He was also a Boy Scout, achieving the rank of Eagle Scout, of which he was very proud.
As a teen, Felix always had an interest in the military and enlisted in the Connecticut Army National Guard on March 30, 1999, while still in high school. He joined Headquarters Company, 242d Engineer Battalion, and shipped to Basic Training in June 1999.
In January 2001 Felix transferred to Company B, 1st Battalion, 102d Infantry where he volunteered to deploy to Bosnia on a peacekeeping mission. While serving in Bosnia for six months, he earned the distinction of Soldier of the Rotation amongst over 10,000 multi-national forces. He returned from Bosnia in March 2002.
In April 2003, SGT Del Greco volunteered to deploy again, this time in support of Operation Nobel Eagle III as part of the homeland defense ordered by President Bush. He was stationed at the United States Military Academy, West Point, NY.
After nine months at West Point, SGT Del Greco returned to Connecticut in December 2003 only to immediately volunteer to deploy in support of Operation Iraqi Freedom II. He transferred to Company C, 1st Battalion, 102d Infantry in Bristol as an Automatic Rifleman. Company C left Connecticut for Fort Hood, Texas, on January 8, 2004 and became part of the 39th Infantry Brigade, Arkansas Army National Guard.
The unit arrived in Kuwait in March 2004 and began patrolling in Baghdad, Iraq in April. SGT Felix Del Greco was killed on April 9, 2004 when his vehicle was struck by a roadside bomb and gunfire.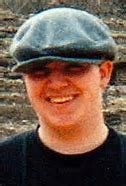 His military awards include: The Bronze Star, Purple Heart, Army Commendation Medal, Army Achievement Medal with Oak Leaf Cluster, Army Good Conduct Medal, Army Reserve Components Achievement Medal, National Defense Service Medal, Armed Forces Expeditionary Medal, Global War on Terrorism Expeditionary Medal, Global War on Terrorism Service Medal, Armed Forces Reserve Medal with "M" Device (2d Award), Noncommissioned Officer's Professional Development Ribbon, Army Service Ribbon, NATO Medal, and the Combat Infantry Badge.